Welcome to the 18th Jpix carnival (or, the edition that almost wasn't -see the bottom for an explanation).

This is the revival of the Jpix carnival suggested by
Batya
, started by
BagelBlogger
, and supported by his dear wife
Baleboosteh
. In the continuation of the Bagel's legacy, this is a carnival meant to highlight all of the fantastic photos taken by jbloggers across the world. Jpix will also expand to showcase all visual media on Jewish blogs - videos, slideshows, paintings, etc.
So without further ado, here is the 18th edition of Jpix.
Yisrael Medad takes us
At Alley's End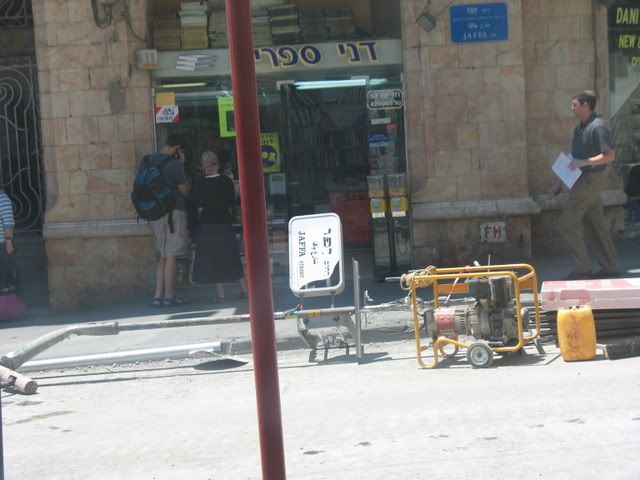 Batya shows us
Downtown Jerusalem--Under Construction
Batya takes us to
Fly A Kite!
and says
We Truly Are An עם רוחני Am Ruchani
.
Batya takes us on a visit to
Gush
Katif--The
Museum
and invites us to a
Lovely Wedding
.
Leora shows us
Jerusalem Rebuilt
and also
Jerusalem in Ruins.
Come along with Devo K on
Dawn's early... flight
.
Planet Israel shows us
Golan 2: Flowers in the Jordan Valley
.
Leora shows us a
Flower of Jerusalem
and
Art in Israel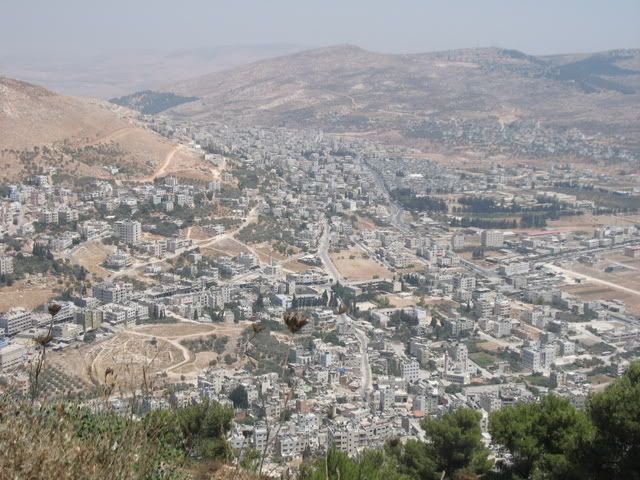 Batya shows us the Shomron
As Promised!
Jacob Da Jew shows us the newly painted
Williamsburg Bridge
.
Rafi G takes us along
Touring in Eretz Yisrael: our backyard: The Tzora Forests
.
Proudmommyof4
takes us blueberry picking in the Catskills.
This edition has actually been "the dog ate my homework" edition. In this case, my computer ate it. I worked until the wee hours of the night putting the whole carnival together, only to have my entire computer freeze when I hit publish. I had to reboot and lost the entire post. Since I don't have the koach or the time to rework the original, this will have to do.
Hopefully, Batya will have more luck when she hosts next month's Jpix edition on Monday, October 6. Submit your articles for Jpix #19
here
. Past posts and future hosts can be found on the
blog carnival index page
. If you would like to host a future edition of Jpix, email jpixcarnival@gmail.com.